GET READY TO HAVE AN IMMERSIVE EXPERIENCE!
Looking for a creative and exciting way to have fun with your friends and family? Are you tired of the same regular arcades or entretainment centers? Look no further than our immersive virtual reality experiences.
Book your virtual reality adventure today! Discounts available by calling (713) 344-0525. ExitusVR requires you to show ID & payment method prior to participating in game play.

Hours of Operation
MO, WED & TH 3 PM - 9 PM
Tuesday- CLOSED (Open for Special Events-Birthday's & Corporate Team Building)
Friday & Saturday 12 PM - 11 PM
Sunday 12 PM - 9 PM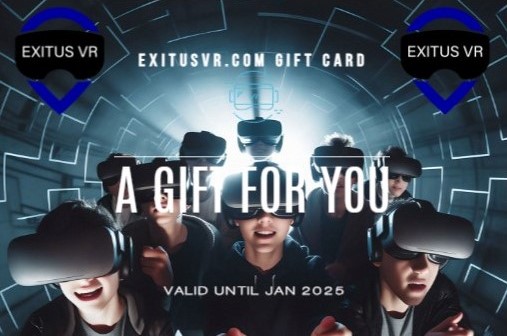 How Does It work?
SELECT THE GAME AND THE NUMBER OF PLAYERS... IS THAT SIMPLE!
Using the Virtual Reality headset, each player can see, interact and communicate with each other. Bring a date or celebrate your birthday!
Some of the games can accommodate up to 6 players.
Our recommended age is 8 and up.
No Height Requirement!
Purchase Gift Card
SELECT THE MISSION FOR YOU AND YOUR FRIENDS!
Multiplayer games for everyone to enjoy in a friendly and safe environment.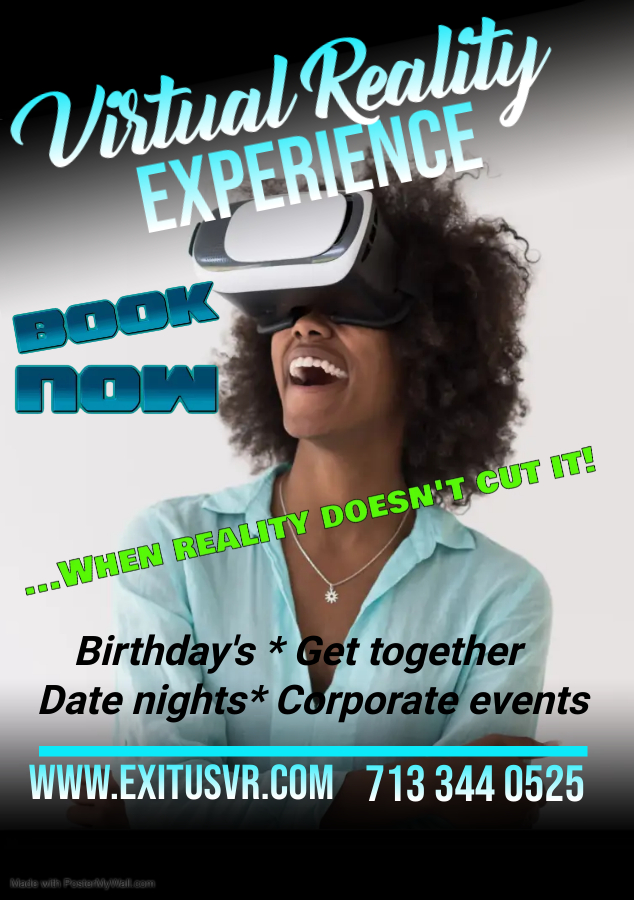 We offer virtual reality for everyone
Our escape rooms in VR are unique and you can now experience the combination of a classic escape room in virtual reality.
Celebrate your special occasion at ExitusVR. Corporate team building activities, birthday parties, graduations, Bat and Bar Mitzvah, and more. Email us or call for more informations and let ExitusVR made your event memorable. Owned and operated by visionary woman, bringing to Houston the best entertainment.
Book Now